Are you tired of reading the same old video game blogs that all have the same news stories and features? If so, you're not alone. Many people are looking for video game bloggers that go beyond the norm to deliver original content and discuss topics in new ways. Well, it just so happens that we've put together this list of our favorite video game bloggers on the Internet! We won't give away too much about who's on the list; you'll have to read on to find out. But suffice it to say, you won't be disappointed! Here at Duck Blogs, we are committed to giving you the best and most unbiased video games news, reviews, and tips to get you that edge you need. If you have any questions or ideas for new articles feel free to contact us or write in the comments today.
The importance of being a top video game blogger
As a video game blogger, you have the opportunity to voice your opinion on the latest industry news, give previews and reviews of upcoming games, and even share your own tips and tricks with other gamers. But with so many bloggers out there vying for attention, how can you make sure that your blog stands out from the rest?
Not all gaming journalists are good
Gaming journalists can be tough as there are a lot of things you have to learn and do. Some game journalists are just there for the money or they don't know much about video games in general. We wrote a blog just for this subject if you want to check it out here.
Gamer blogs vs lifestyle blogs
There are two types of video game bloggers out there: those who blog about gaming as a lifestyle and those who blog about video games as a hobby. The former type of blogger is usually more hardcore, with posts that focus on strategies, news, and game reviews. The latter type of blogger is typically more lighthearted, writing about their personal experiences with games and sharing their love of gaming with the world.
The 7 most influential bloggers in gaming today
It's no secret that video games are a huge part of popular culture. Whether you're a seasoned gamer or just getting started, there's a good chance you've turned to the internet for advice, information, or just to find out what's new in the gaming world. With so many blogs to choose from, it can be hard to decide which ones offer the best insights and perspectives on all things gaming. The 7 most influential bloggers in gaming today will make your search easier by narrowing down the field with their opinions and recommendations.
Wolf's Gaming Blog site began with modest beginnings with just one person blogging concerning what he loves the most … pc gaming and also tech. His name is Baden Ronie. With his passion for the topic of pc gaming, the website expanded as well as expanded in appeal, with many big gaming firms hitting him as much as signing large sponsorship deals on his website. Today, Wolf's video gaming blog is among the largest on the internet. There's always something new to find out about video gaming every day on this site. Please do check it out.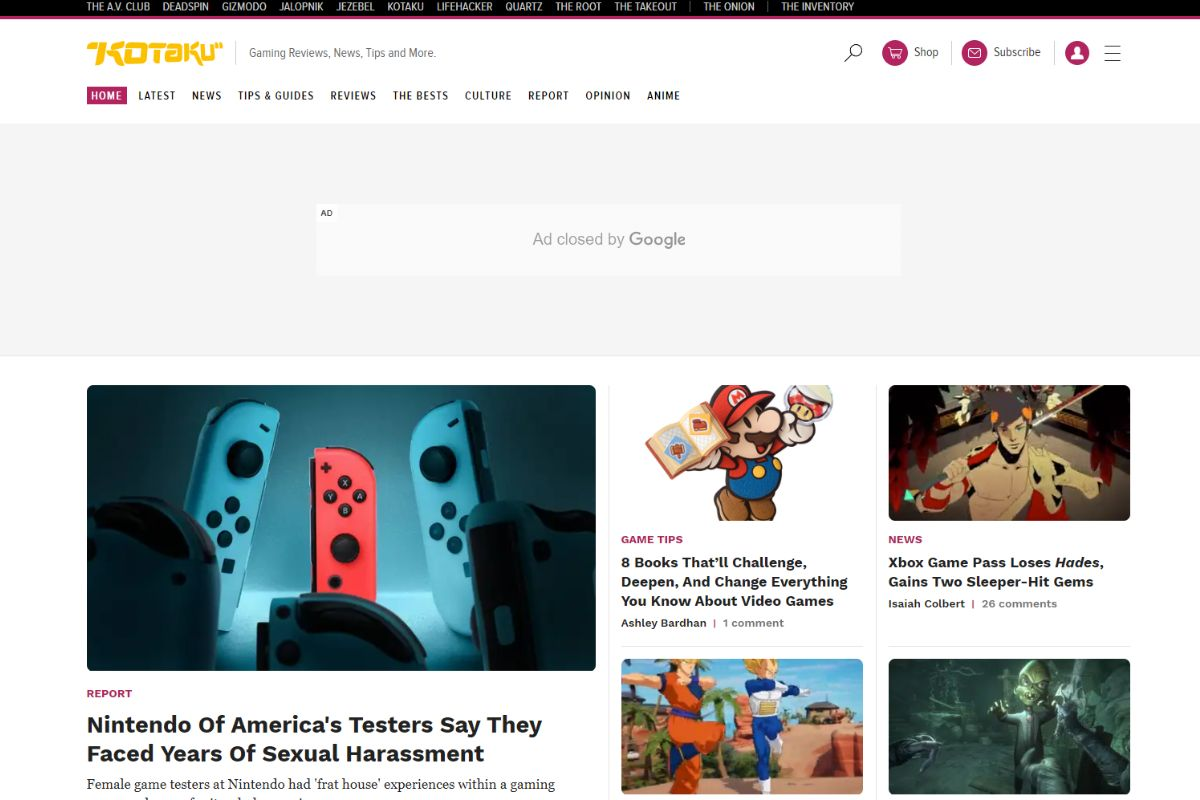 Kotaku is among the grandfathers of gaming blog sites. It's been around considering that 2004 as well as was founded by Brian Crecente. It's well known for creating top-quality and amusing video gaming material ranging from video game reviews to daily video gaming information. It belonged to the Gawker Media network up until 2019 when it transitioned into G/O Media.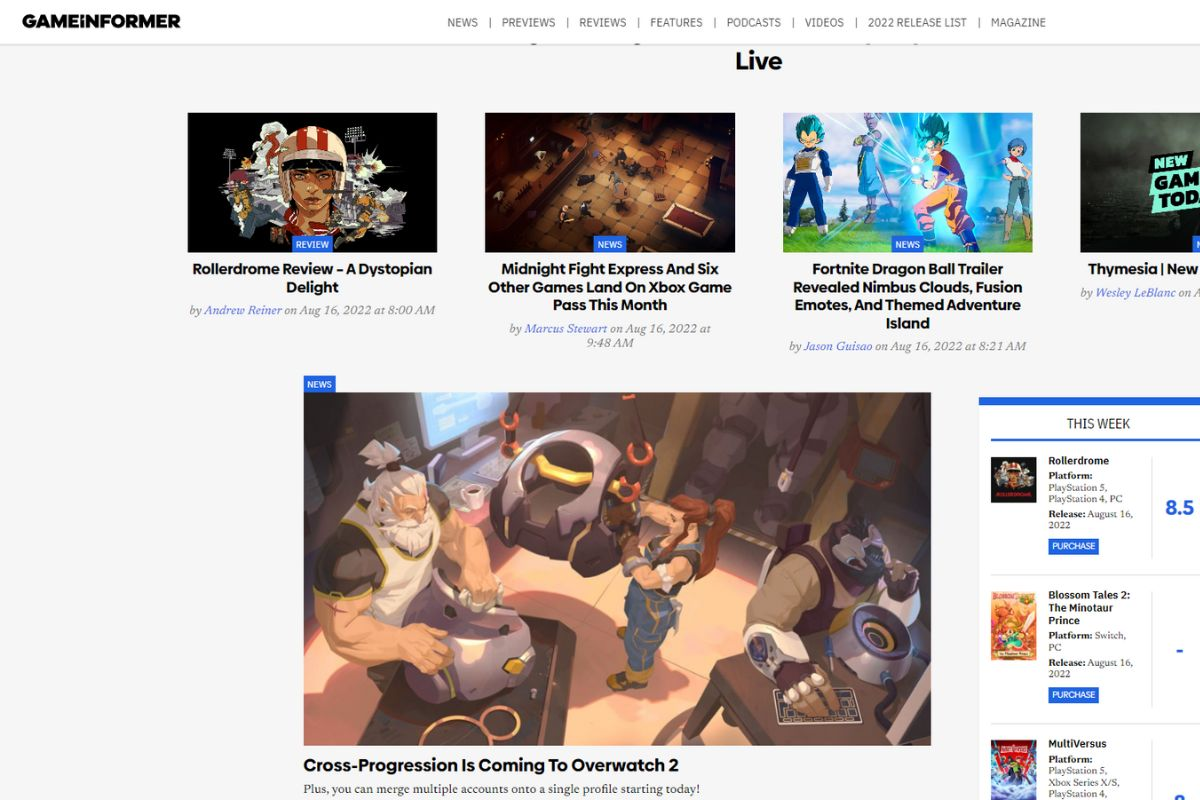 Game Informer or GI Online as it is recognized now is the digital offspring of the hugely preferred magazine of the exact same name. It's the online magazine variation that covers every little thing video gaming-related.

Players can get the lowdown on whatever there is to learn about games, including Xbox, PlayStation, GTA, and so on. You'll additionally be able to review thorough testimonials and messages concerning general entertainment.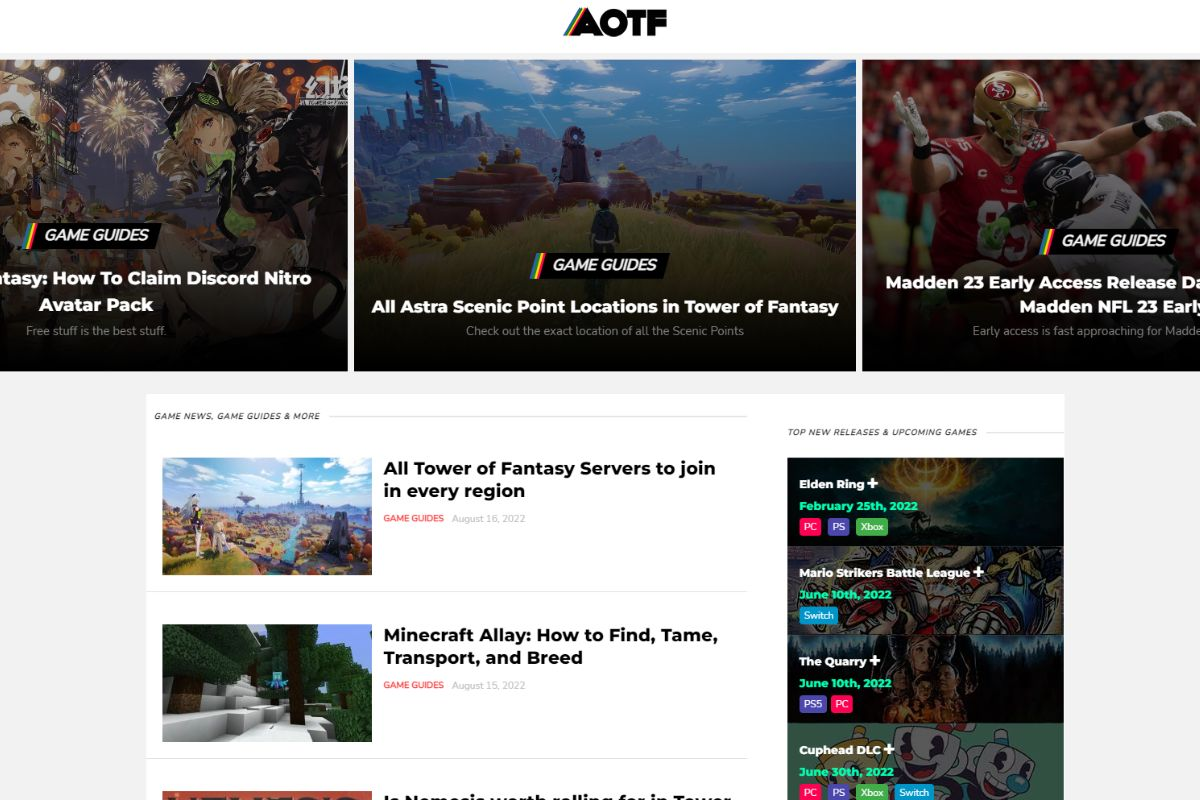 Attack of the Fanboy was founded in 2010. It prides itself on publishing top quality and also uses computer game news, evaluations, overviews, and videos for a varied readership as well as viewership across its blog site as well as video outlets.

Their writers and content makers who contribute to the website are all passionate players with an enthusiasm for the sector. They likewise cover a broad number of subjects on the planet of a computer games, innovation, and amusement.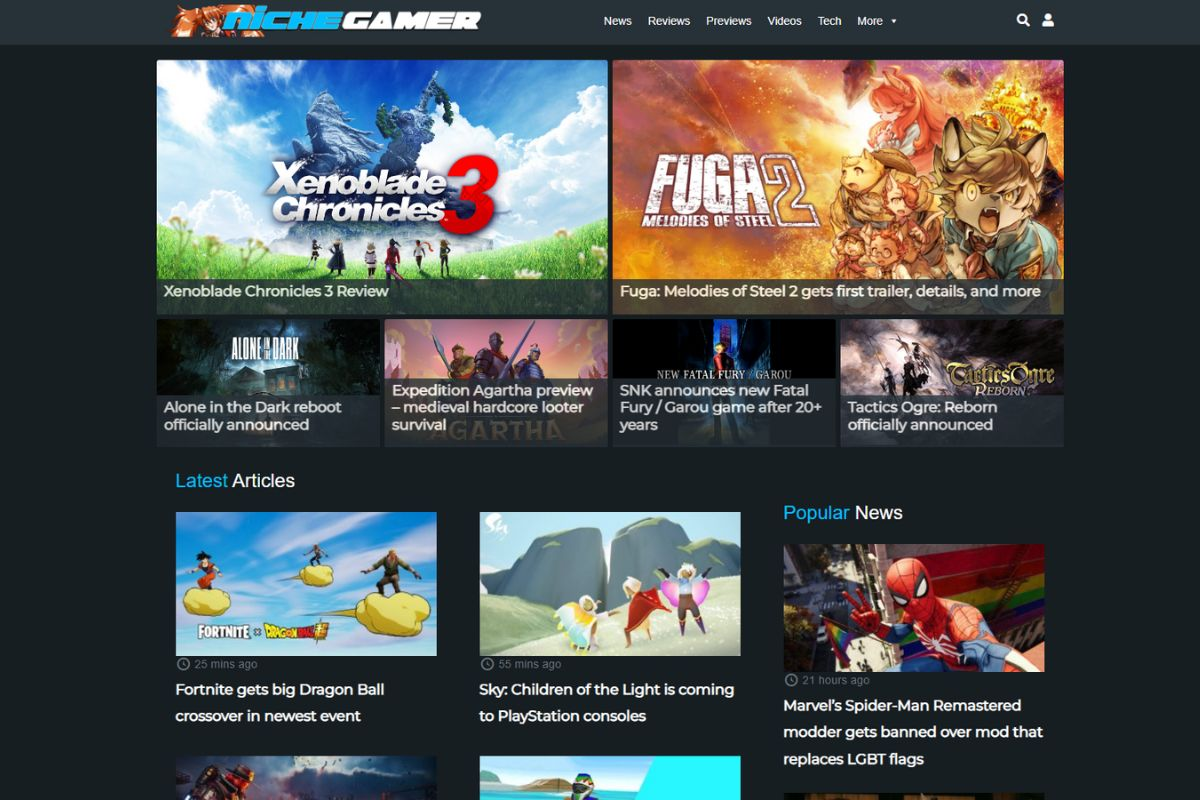 Niche Gamer is the dream of Brandon Orselli, a gamer since the age of 5, an enthusiast, activist, and also a video game design student graduate. The site was founded in 2013 when he was inspired to lastly begin a website devoted to the games that Brandon enjoyed playing. These games were a lot less widely known video games, therefore why the blog site is called "Niche Gamer". He has a tendency to shy away from mainstream video games, as well as focus on the underbelly of the gaming industry.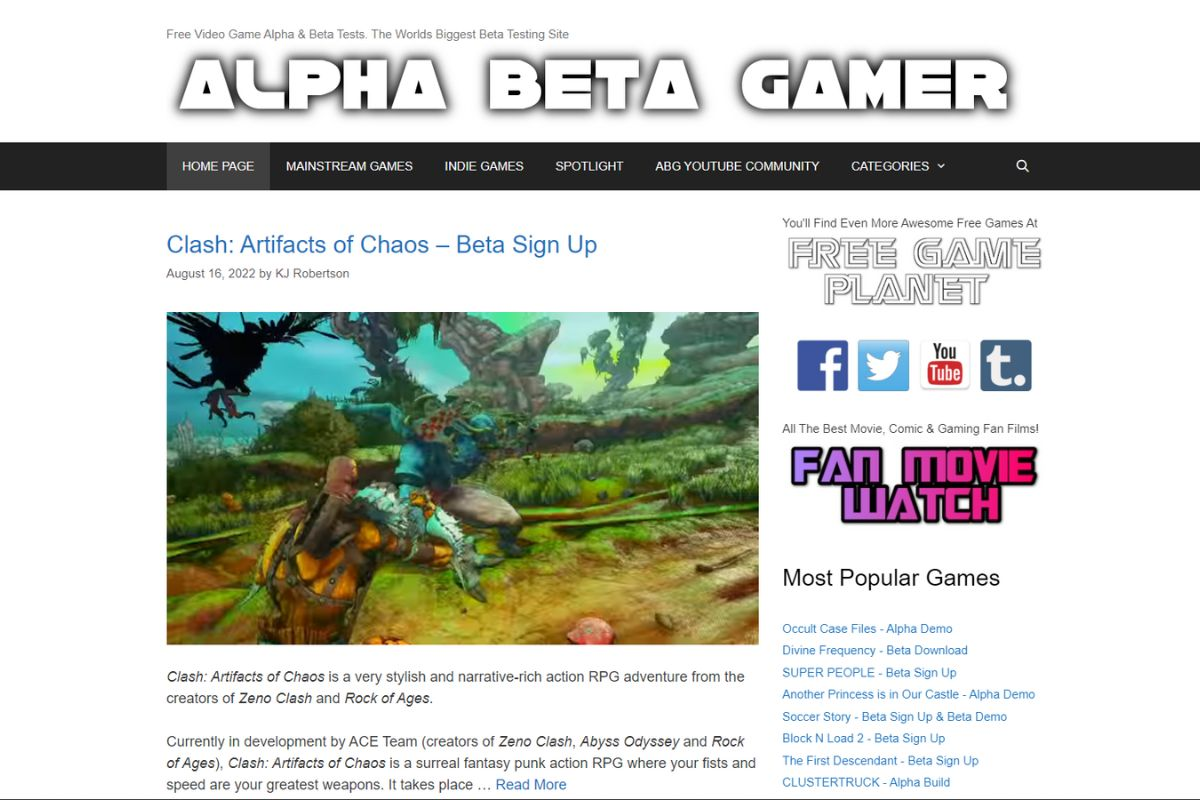 Among the most fascinating and also initial pc gaming blogs out there, ABG (Alpha Beta Gamer) is the worlds leading website for computer game alpha/beta testing. They presently include hundreds of alpha as well as beta tests with brand-new enhancements every day. You can likewise read about all the most up-to-date indie video games as well as testimonials.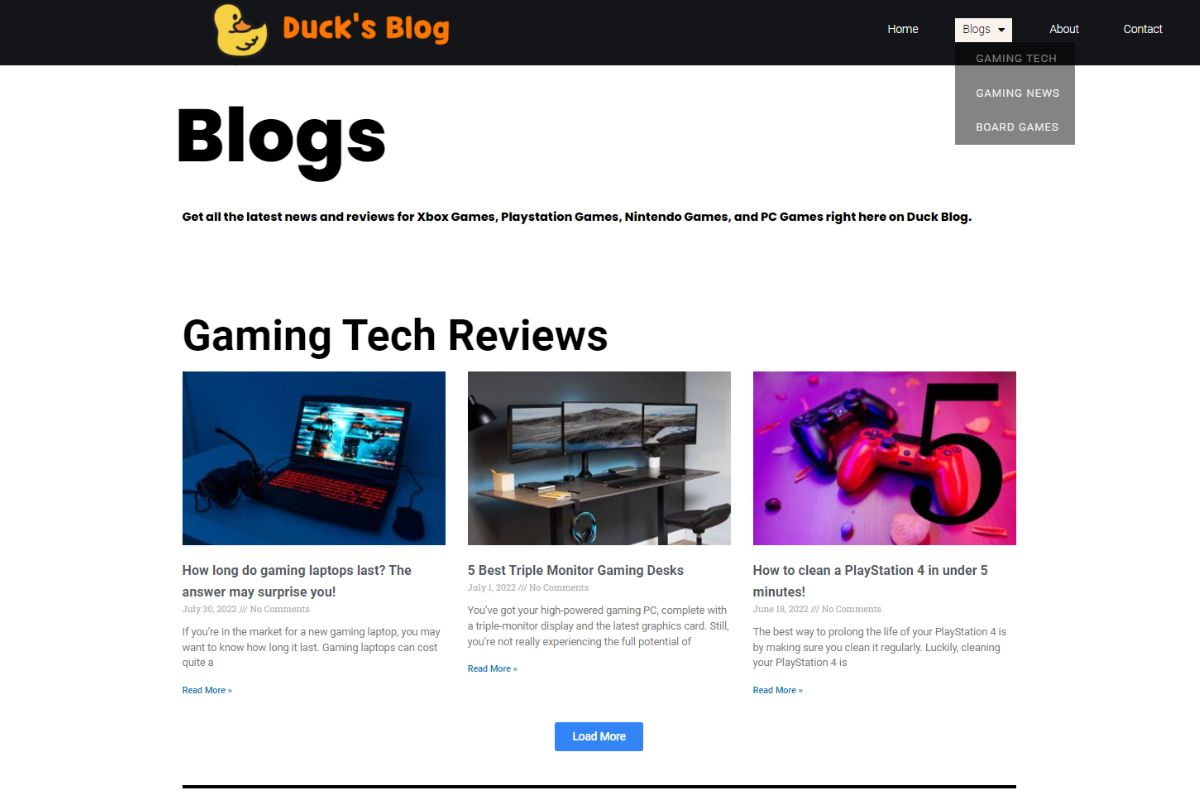 Duck Blogs is obviously the one making this blog post. We started in early 2022 and we are growing dramatically as we have over 2,000 subscribers that get exclusive content daily and we continue to grow. Our website is unbiased news on video games and or video game tech to get you to that next level. We will continue to get you the news and reviews that you've been looking for.