With the new Disney movies in theaters, there's no better time to reflect on some of the classic Disney video games that made us feel nostalgic throughout our childhood and still bring us joy today. While some may not be well-known by today's generation, they are memorable to those who played them while growing up. Here are 10 of the best classic Disney video games from years past by us at Duck Blogs.
1) The Lion King (1994)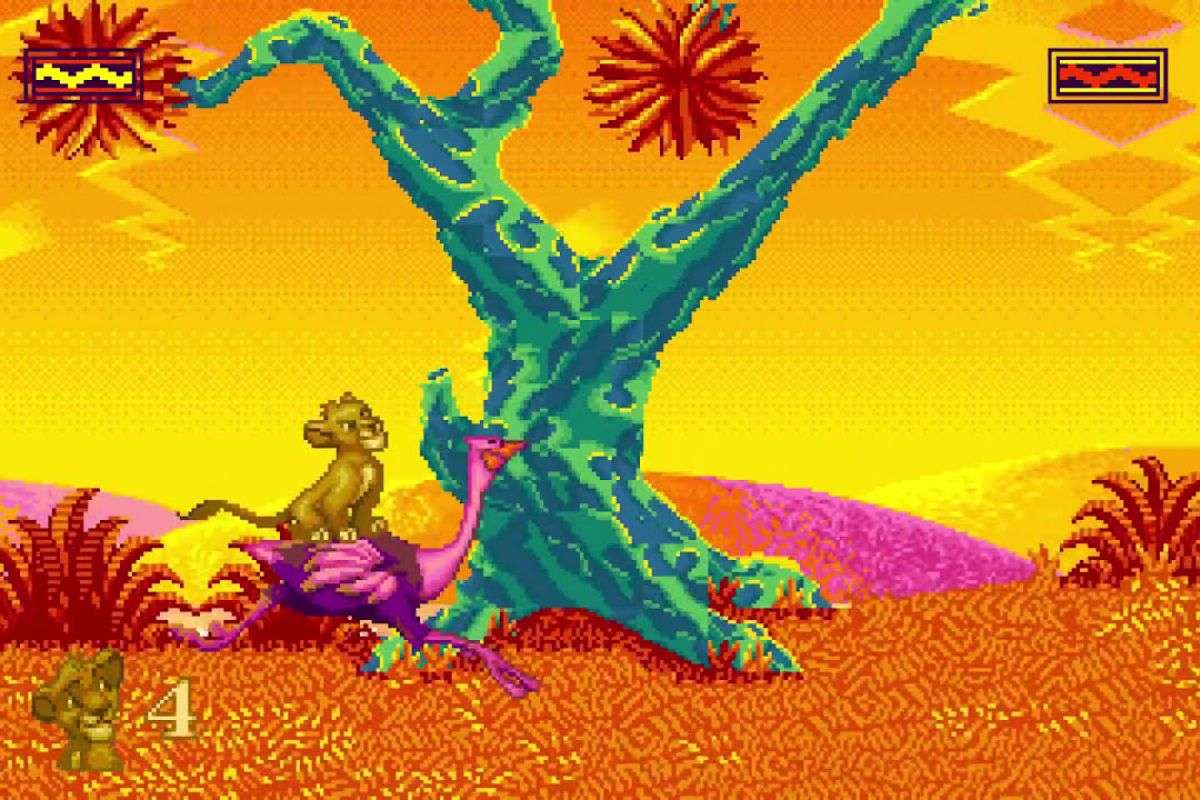 The Lion King is a classic video game with an iconic premise that everyone can get behind. In it, you play as Simba as he runs through various levels trying to rescue Nala from certain doom (in one level, she's surrounded by fire; in another, she's hanging off a cliff while other animals try to take her down). The gameplay is simple but fun—and kids and adults alike will enjoy playing through it again and again.
2) World of Illusion (1992)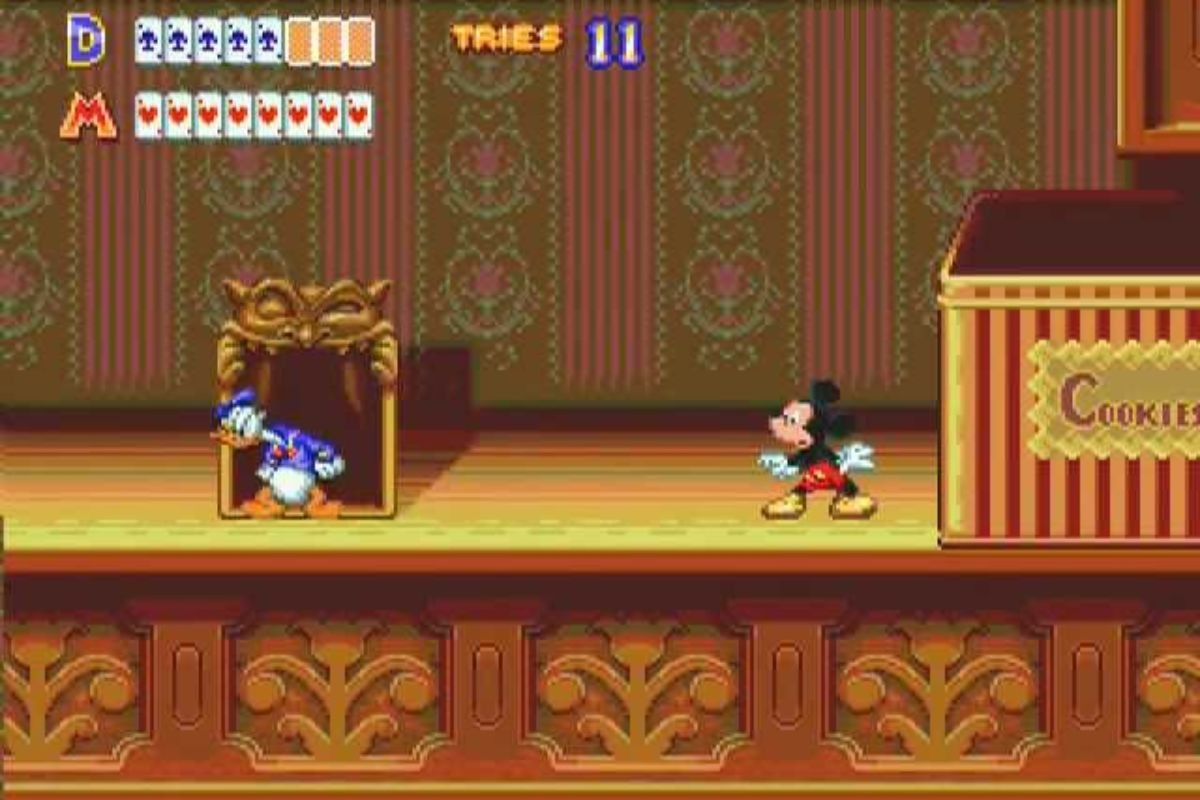 The World of Illusion series was a line of video games that combined cartoon characters from The Walt Disney Company with gameplay inspired by Sega's Sonic games. Episodes of World of Illusion have been created featuring Mickey Mouse, Donald Duck, and even Jiminy Cricket. These games are beloved by millions of gamers and will make you feel nostalgic if you ever played them as a kid or teen!
3) Darkwing Duck (1992)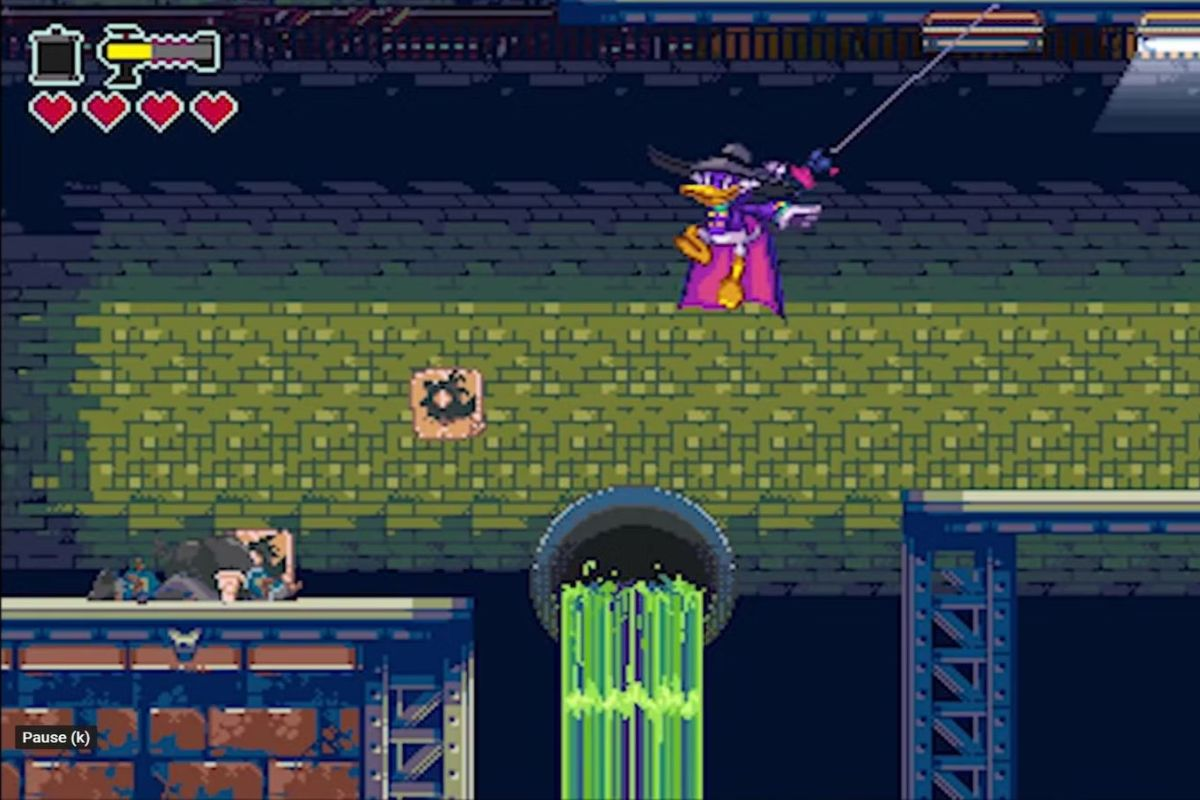 Before games like Duck Hunt and Wild Gunman, there was Darkwing Duck. This NES title was based on an animated series about a masked crime-fighter who fought to protect his hometown of St. Canard from F.O.W.L (short for Fiendish Organization for World Larceny) while simultaneously trying to raise his adopted daughter, Gosalyn Mallard.
4) Chip 'n Dale: Rescue Rangers (1990)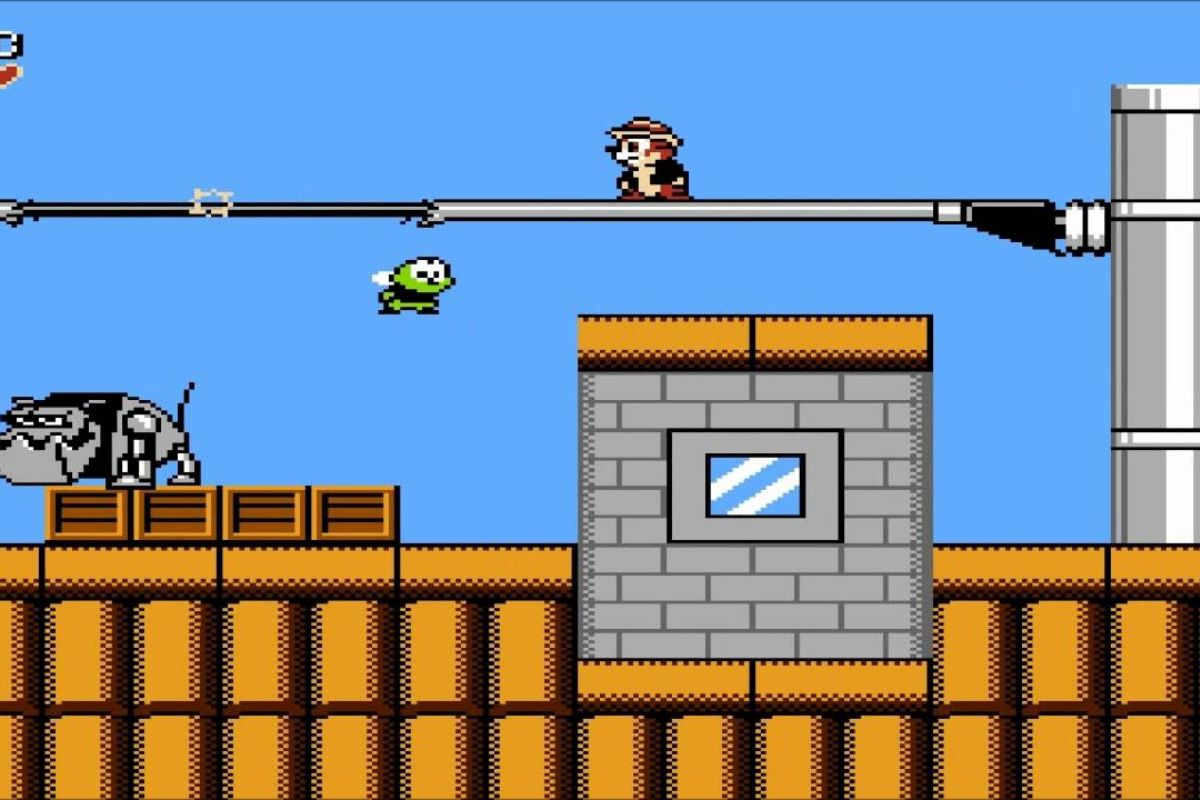 In 1990, Capcom released Rescue Rangers for Game Boy. It was a side-scrolling action game inspired by Chip 'n Dale: Rescue Rangers, one of Walt Disney's many TV shows. The series itself is based on two chipmunks and their adventures in fighting crime in New York City. Fans of classic cartoons will love playing Chip and Dale while trying to save NYC from crime. Rescue Rangers was later re-released on Nintendo's Virtual Console service (Wii).
5) Kingdom Hearts III (2019)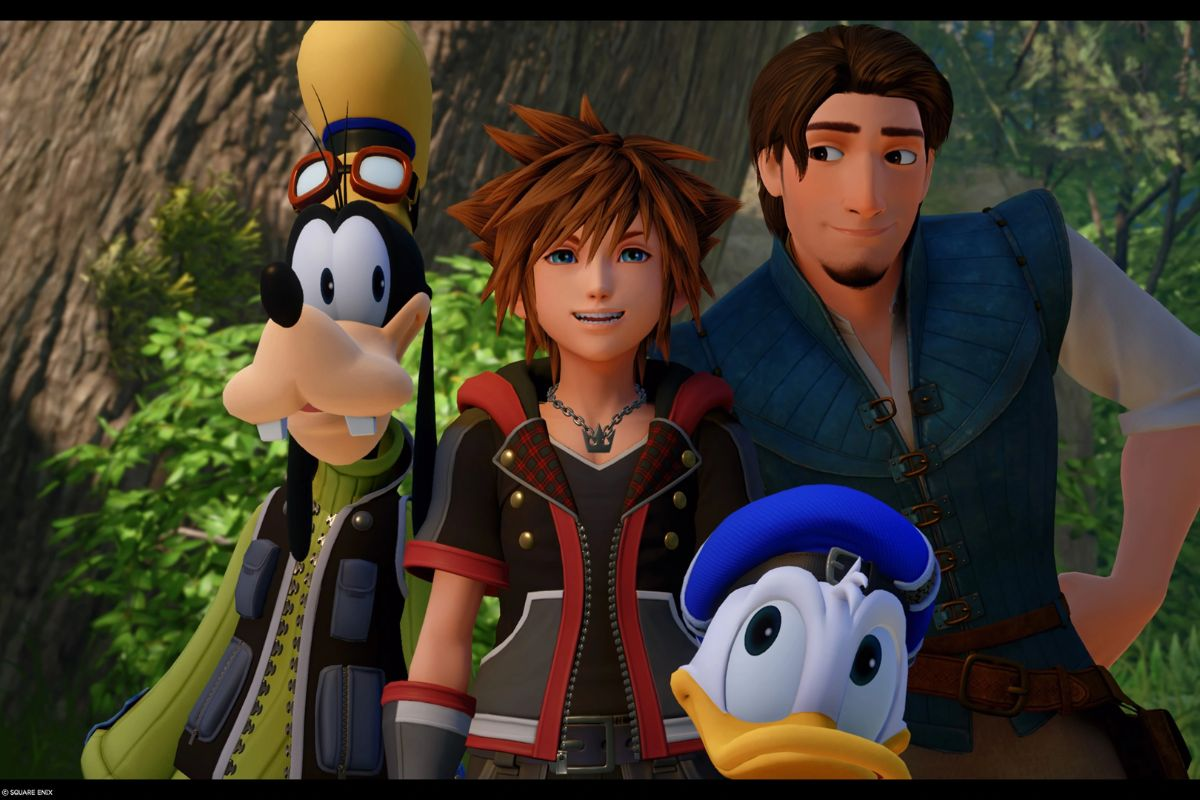 The heart of Kingdom Hearts lies with Sora, a young boy who must travel to different lands and work with Disney characters to restore order to their worlds. The third game in Square Enix's crossover JRPG series was released in 2019 and was a classic instantly.
6) Disney's Aladdin (1993)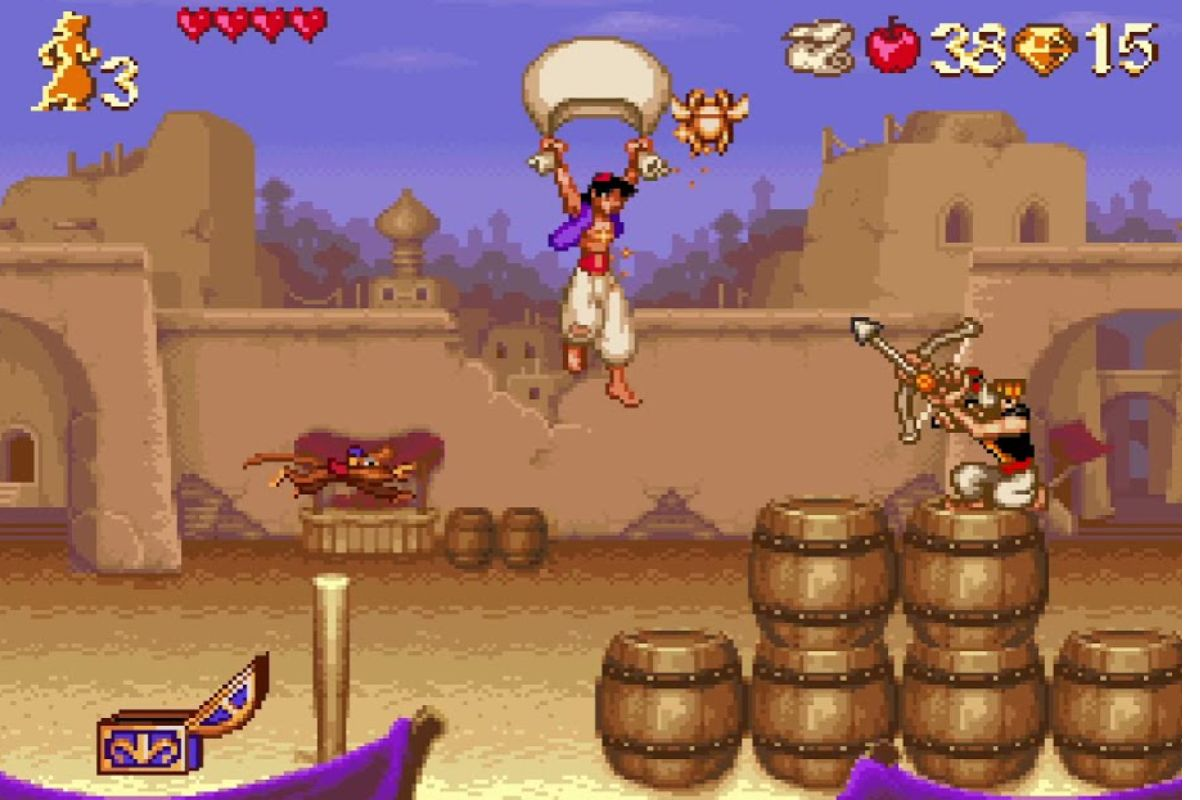 Remember when video games actually required some coordination and skill? If you're old enough to remember JOUST, then you might just have fond memories of playing Disney's Aladdin on your SNES. The game itself is average, but what made it stand out was that it was based on a hit movie that everyone saw back in 1993. Aside from great gameplay, Aladdin also had voice acting by Robin Williams (RIP) who played Genie.
7) Disney Infinity (2013)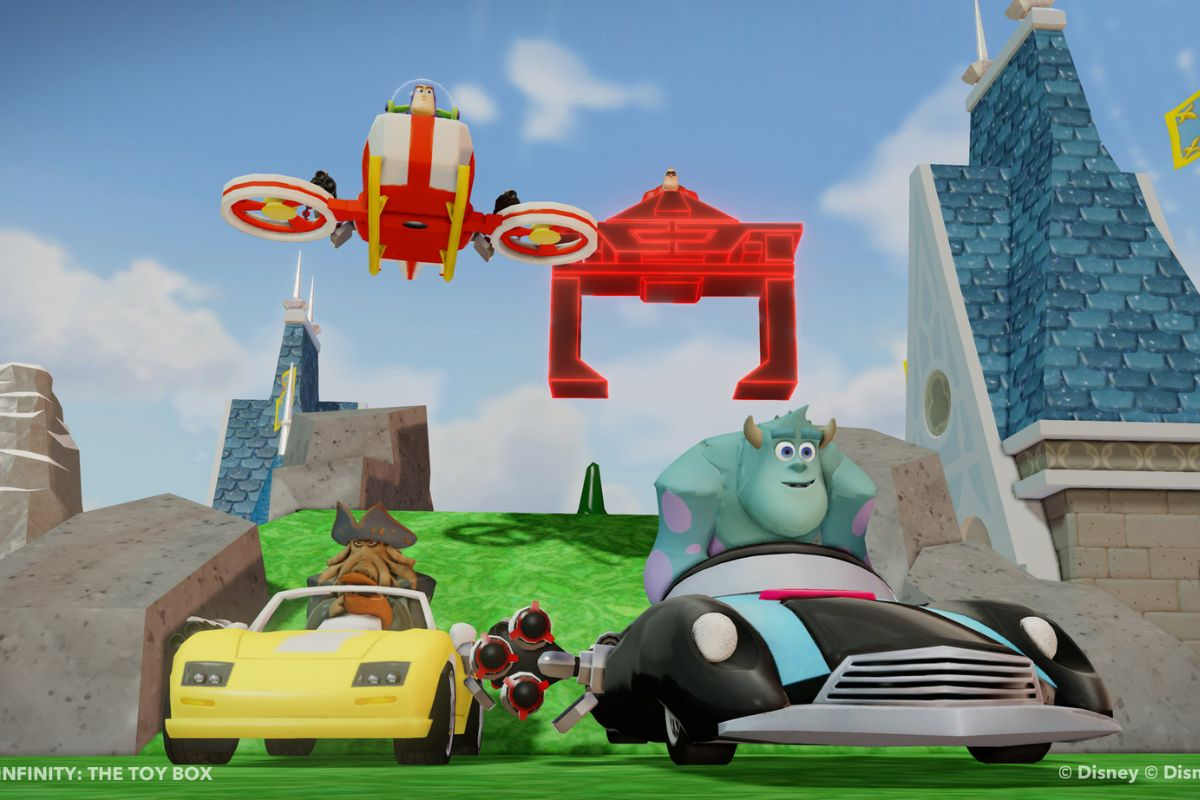 The very first game developed by Avalanche Software and Disney Interactive Studios is a video game centered around collecting figurines of popular characters from various franchises owned by The Walt Disney Company. Since its launch in 2013, there are three playsets available for purchase; Play Set: Pirates of the Caribbean, Play Set: The Incredibles, and Play Set: Monsters University. Each play set comes with a figurine that represents a character from that franchise.
8) Goof Troop (1993)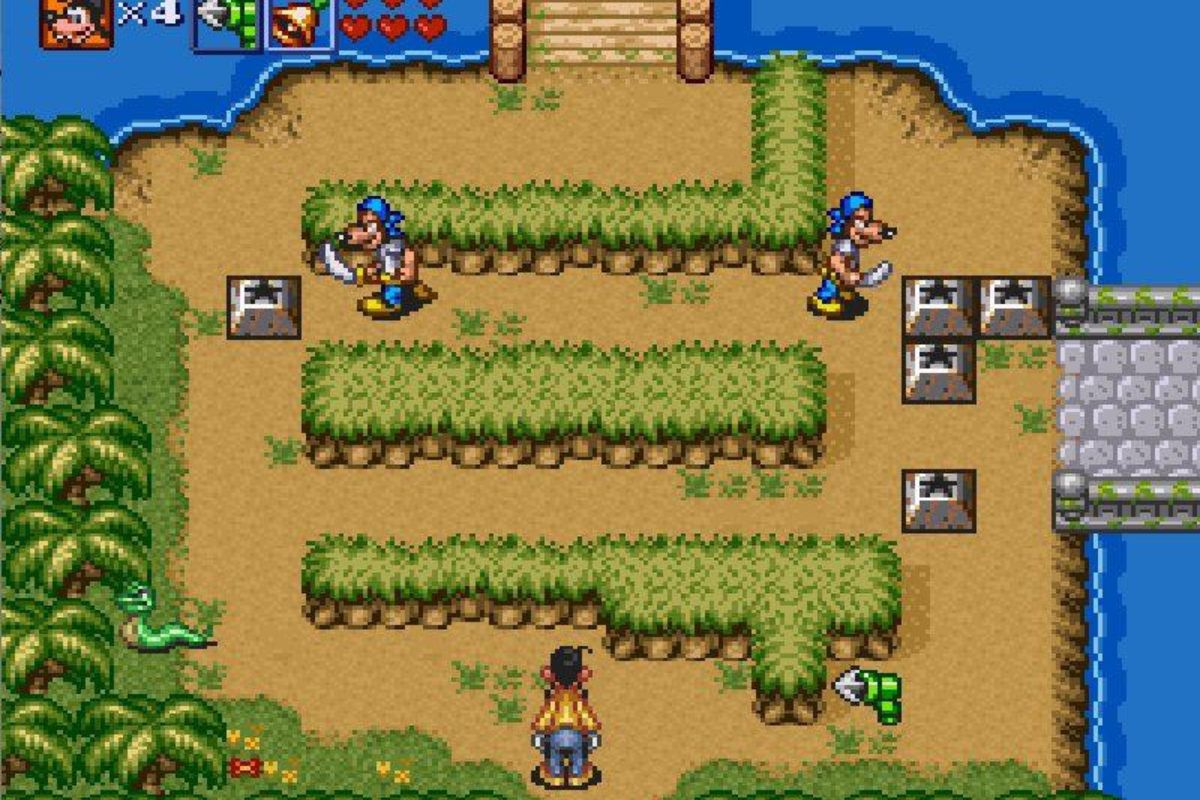 An action-adventure game based on a popular animated series, Goof Troop's protagonist was an 8-year-old named Max who had to team up with his father (Goofy) to save their neighborhood from Pete, who was polluting it. The game features platform and puzzle gameplay elements, as well as a password system that allows players to continue where they left off.
9) Castle of Illusion (1990)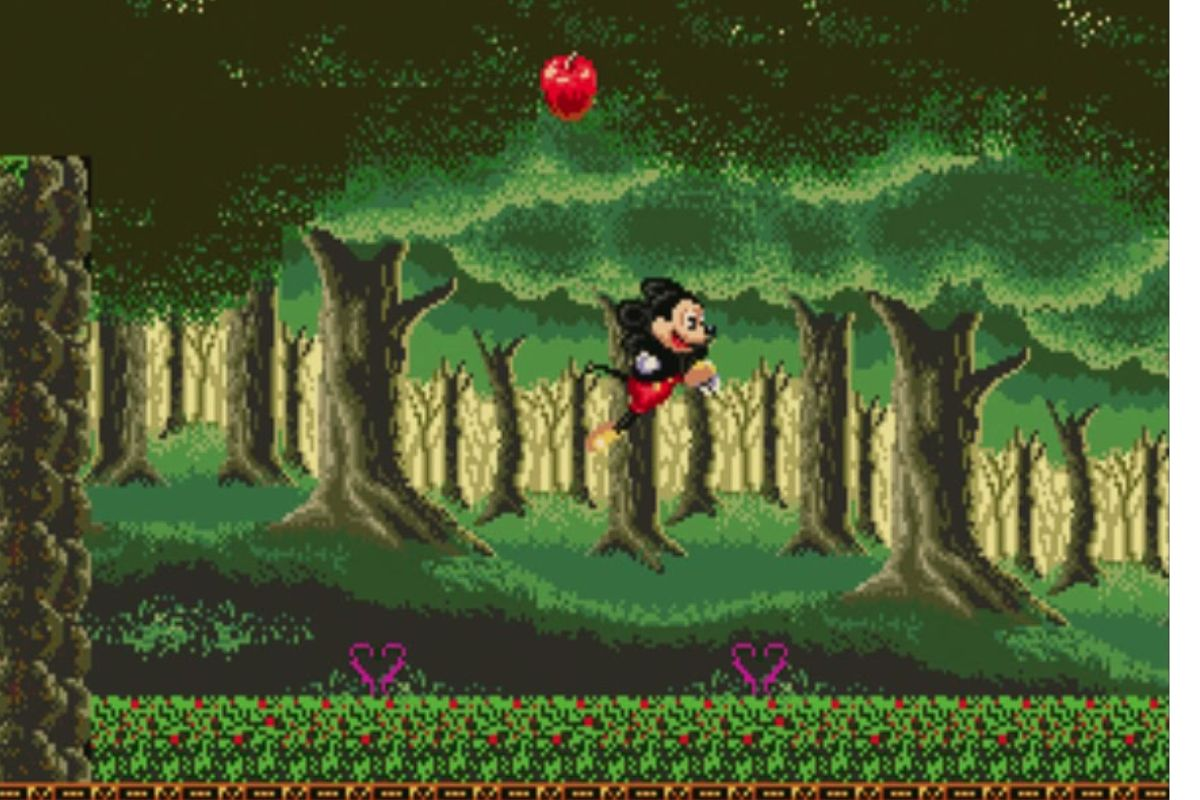 Sega Genesis owners had their choice of two Mickey Mouse video games in 1990: Castle of Illusion and DuckTales. Though Castle of Illusion isn't an official Mickey Mouse game, it is notable because you can play as other classic Disney characters while you're zipping through colorful worlds to defeat various bosses. It's one of the best platformers on the console.
10) Kingdom Hearts II (2005)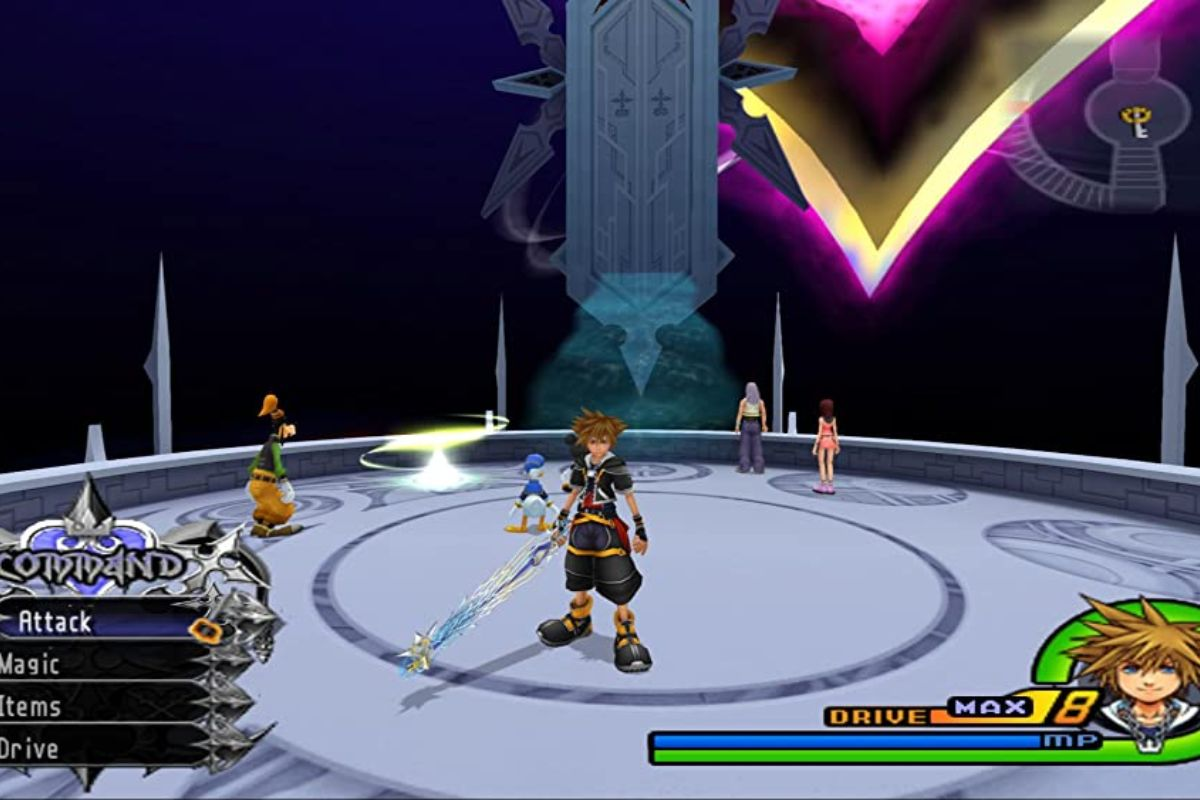 Developed by Square Enix, Kingdom Hearts II is an action role-playing game set in a universe created by both Square Enix and Disney. Players can choose between Sora and Riku as they fight against heartless creatures to prevent their destruction of various worlds. One of its most notable features is its ability to allow players to travel into different Disney worlds. Some of the words included are Agrabah from Aladdin, Wonderland from Alice in Wonderland, Atlantica from The Little Mermaid, Pride Lands from The Lion King, Halloween Town from Tim Burton's The Nightmare Before Christmas, and more. With its interesting combat system, nostalgic storylines, and wide range of game worlds to explore, Kingdom Hearts II remains one of the best Disney video games ever made.